Due to size and shipping costs PHOTO PRINTS are ONLY available to purchasers who can come to White Rock / South Surrey, BC Canada.
Due to supply chain issues, we are no longer offering framed prints until further notice.


Most people purchase a print and get it framed themselves -many people go to Michael's.
We still offer Photo Prints, Pano Prints, Poster Prints, Acrylic Prints and Metal Prints, Postcards, Greeting Cards and Magnets.
To purchase contact Ric Wallace with product name & code or send URL to the email listed in the card shown below.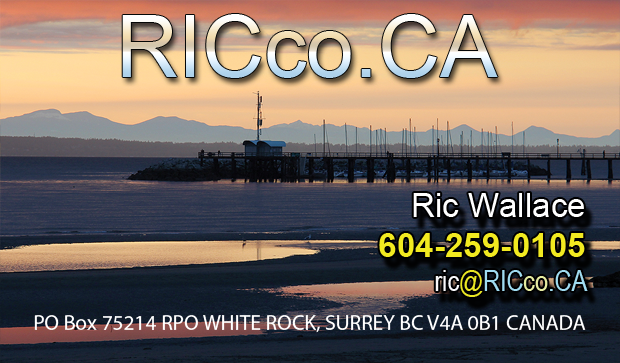 ARTographer Ric Wallace has been one busy person and has created his own Signature Line of ARTography 13″ x 19″ Poster Prints (being sold for 1/10th the cost of acrylic prints). Looking for some COOL images of White Rock Beach, BC or the lower mainland and wildlife? These are ready to be framed and/or matted. These are sold in person – not online due to shipping costs. These will be for sale at the White Rock Beach Gallery – Waterfront location or contact Ric Wallace in person. More details on WhiteRockBeach.ca